In Memory
Mary Mousel
October 29, 1960 - January 1, 2014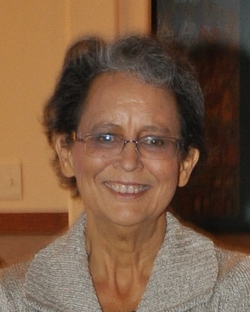 Mary Louise (Mousel) Reiner, 53, went to heaven on January 16, 2014 in Omaha, NE, after a courageous battle with end stage liver disease.

Mary was born to Ralph and Agnes Mousel on October 29, 1960 in Rapid City. She attended Rapid City Central High School and South Dakota State University. On December 29, 1982 she married Monte Reiner.

Mary is remembered as a loving woman, fiercely dedicated to her family, friends and community. She was gentle, inspiring, and always led by example. She valued her work as a researcher, focusing on Native American health issues including health disparities, cancer research, and community-based participatory research. Most recently, she was employed at the Great Plains Tribal Chairman's Health Board.

Mary is survived by her husband of 31 years, Monte Reiner of Rapid City; three children, Daniel (Desiree) Reiner of Pensacola, FL, Jennifer (Anthony) Malon of Silverdale, WA, and Lindsey (Cody) Reiner of Spearfish, SD; her mother, Agnes Mousel of Rapid City; six siblings, Steve (Julie) Mousel of Rapid City, Michelle (George) Halford of Gilette, WY, Theresa Hall of Rapid City, Barbara Collins of Rapid City, Carla (Marcus) Sandifer of Groton, CT, and Don (Liz) Mousel of Rapid City; six grandchildren and her dear friend of 40 years, Tamra Taylor of Rapid City.

Mary was preceded in death by her father, Ralph Mousel.

Mass of Christian Burial will be held at 10:00am on Tuesday, January 21 at St. Therese Catholic Church, with Fr. Bill Zandri as celebrant. Visitation will be held one hour prior to service. The interment will be held at Mt. Calvary Cemetery, following the service.

In lieu of flowers, a memorial will be established by the family.