In Memory
Brian Engle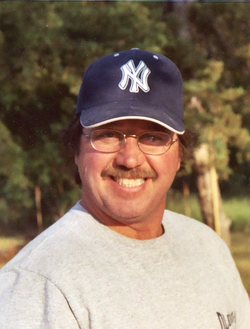 Brian Charles Engle, 57, of Rapid City, passed away at his home on Wednesday, August 9, 2017.

He was born on November 6, 1959, in Rapid City to Paul and Bertha (Freidel) Engle. Brian grew up in Rapid City and graduated from Rapid City Central High School in 1978. He then attended and graduated from SDSU in Brookings with a B.S. in Wildlife Fishery Biology. He worked as a Wildlife Biologist for Federal Bentonite from 1983 until 1986.Brian was employed with the Soil Conservation Service from 1986 until 1990. In 1990 he began work with the US Geological Survey as a Hydrology Technician, where he would work until his retirement in September of 2016.

On May 31, 1986, he was united in marriage to Lynette Kari in Spearfish. The couple started their family in Spearfish and moved to Rapid City in 1992. Brian enjoyed being outdoors as much as he could, where he loved to fish, hunt hike and watch his kids' activities.

Survivors include his wife Lynette Engle of Rapid City, son Travis Engle of Ft. Collins, CO, son Tanner Engle of Rapid City, daughter Delaina Engle of Ft. Collins, brother Roger (Elaine) Engle of Duluth, MN, brother David (Mary) Engle of Lakewood, CO, sister Sharon (Marv) Czerwanka of Rapid City, sister Sandra (Dan) McDonald of Arvada, CO, mother-in-law Mary Kari of Lemmon, SD, brother-in-law Ernie (Brenda) Kari of Prairie City, SD, two aunts, an uncle and numerous nieces, nephews and great nieces and nephews who were very special to him. He was preceded in death by his parents and a brother John.

Visitation will start at 6:00 pm with a 7:00 pm Christian wake service on Sunday, August 13, at Blessed Sacrament Church, 4500 Jackson Blvd.

A Christian funeral mass will be offered at 10:00 am on Monday, August 14, at Blessed Sacrament Church with the Rev. Brian Lane presiding. Burial will follow in Mt. Calvary Cemetery.